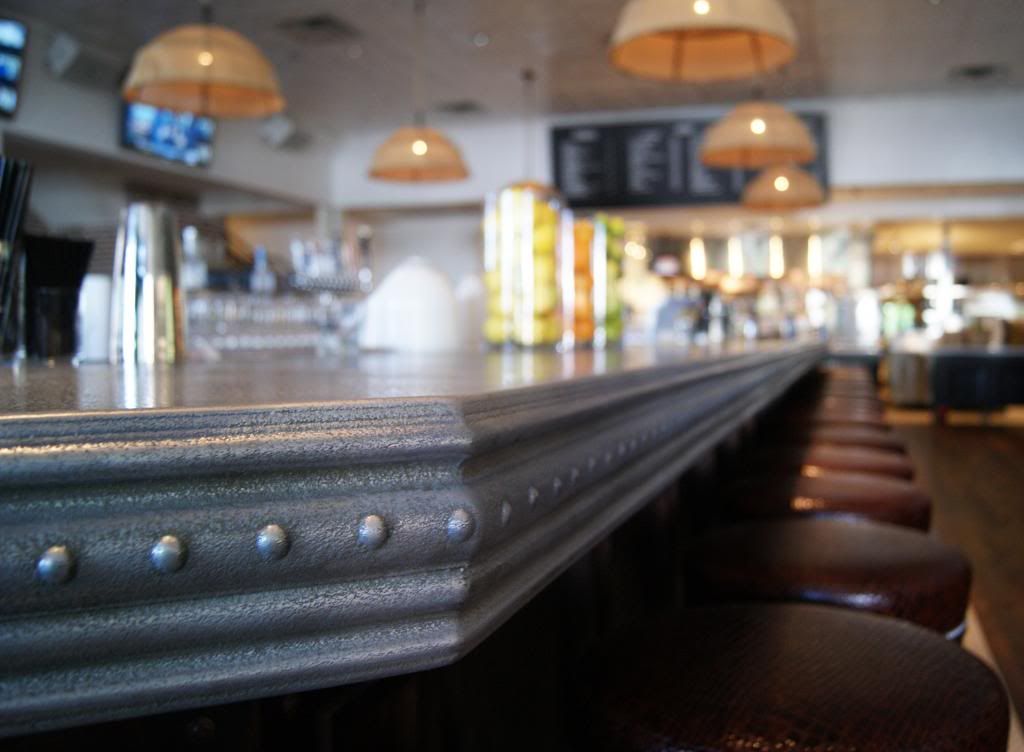 visit us for more Zinc Countertops at www.bastillemetalworks.com

Cleaning zinc, like on a cast zinc table, cast zinc bar top, or cast zinc counter top is easily manageable and can usually be done without the use of special chemicals or supplies. Over time, zinc may appear chalky or white through the natural oxidation process. Simple soap and water will work in most cases. After the cleaning process is complete is generally recommended to use a wax or other sealant to help protect and make the surface more resilient to further oxidization. The manufacturers at Bastille Metal Works have extensive knowledge of how to clean architectural metals from their experience making custom made zinc living solutions and can help if further metal cleaning questions need answering.
Christopher Lee Plummer was born into a family of artists. He credits both his mother and father for his creativity as well as his resourcefulness in finding inspiration in the seemingly mundane. At Chris's core is a passion for the elegance of fine arts merged with the conceptual disruption of pop art. He has spent his life studying many art forms and styles as well as gaining experience creating with a variety of mediums, from canvas to metal.
Bastille's owner, Christopher Lee Plummer, became fascinated with metal when he and his mother worked restoring and faux-finishing metal tin ceilings. He developed a love for the patterns and created finishes that have since become the industry standard. From there he designed a line of range hoods utilizing these materials. He began building pewter and zinc range hoods for a French company and was asked to do restoration work on pewter countertops imported from France. After standing on them, repairing them, and perfecting them, I got to know the counters pretty well and thought, I can do better than this, Plummer said. After much research and experimentation, Chris developed his unique process which provides completely customizable designs and edge profile options in both zinc and pewter. Today, Bastille's custom tops and furnishings are housed in luxury spaces throughout the world, including France, the country of the style's origin.